In order to find your account secret, we will need to access your exported key files. The wallet automatically stored a *.keys file in your Documents folder (Win/Mac/Unix) if you did not specify a custom location. Please search your hard disk for the *.keys file. If you can't find it, you can always export it again.
Wallet 4.x.x
1. Open your wallet and go to "Tools -> Export Private Key File"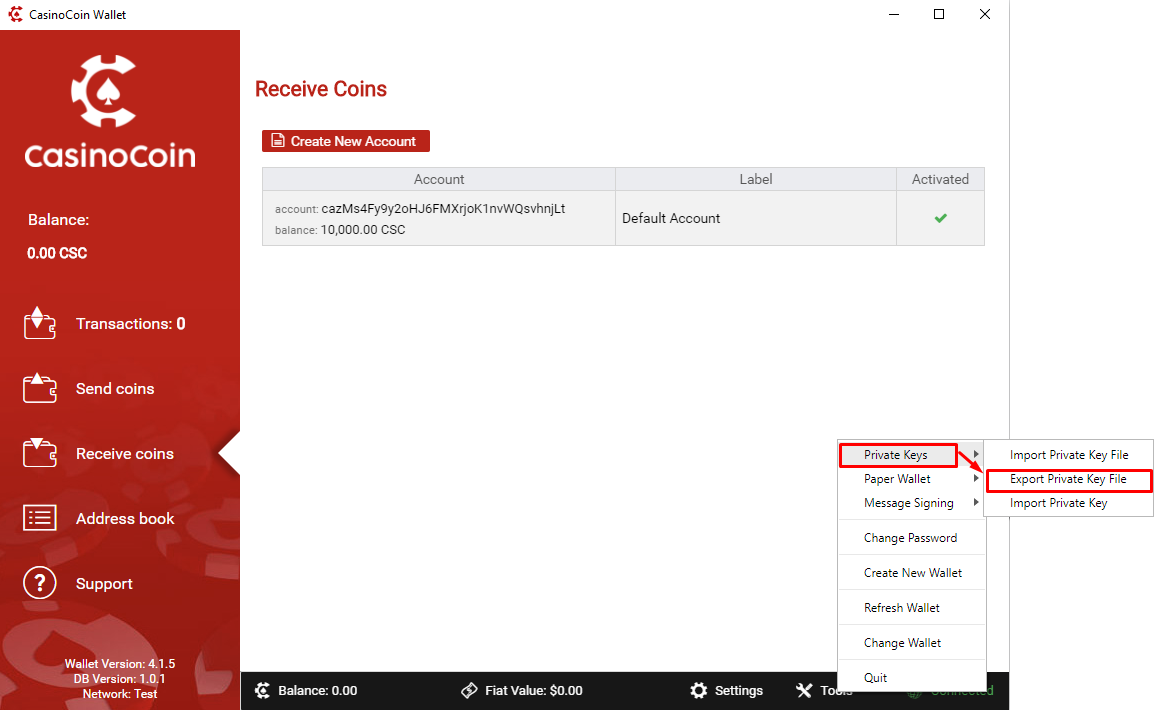 2. You will be prompted to enter your current wallet password.
3. You will be asked to choose a location to store the file. Select a folder and proceed.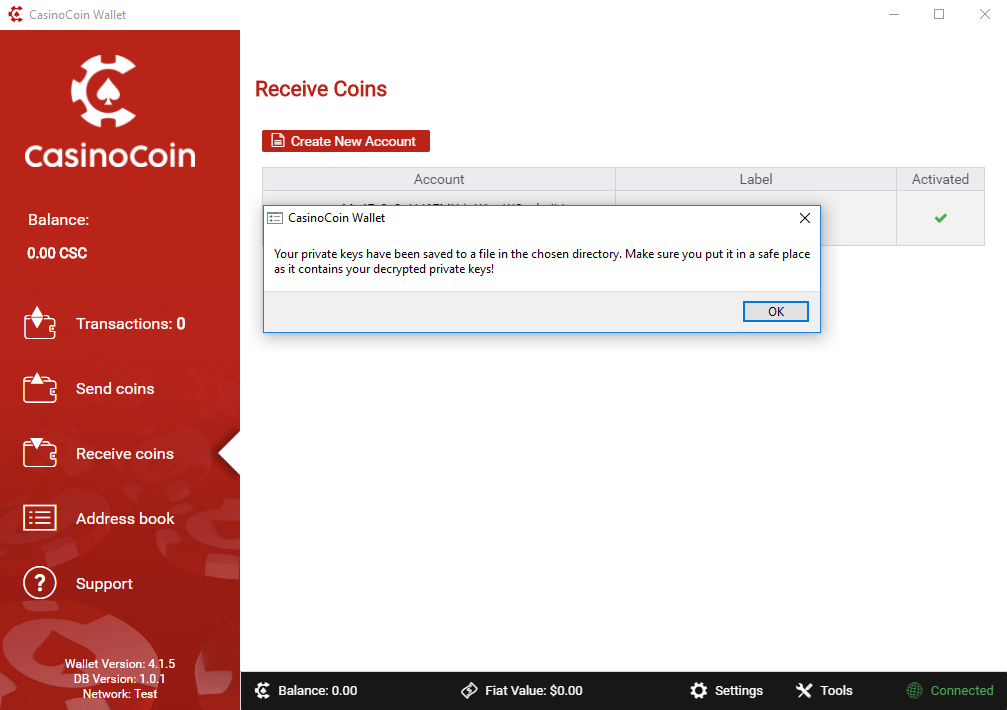 4. You can open the *.keys file with any editor. The content of the file will look similar to this. We are looking for the "secret" part that starts with an "s".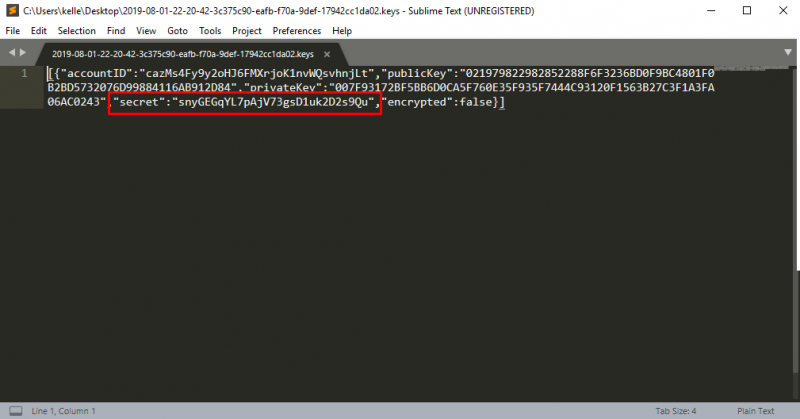 Wallet 5.x.x (or newer)
1. If you are already on a 5.x.x (or newer) wallet, just right-click the account in question and click "Show secret"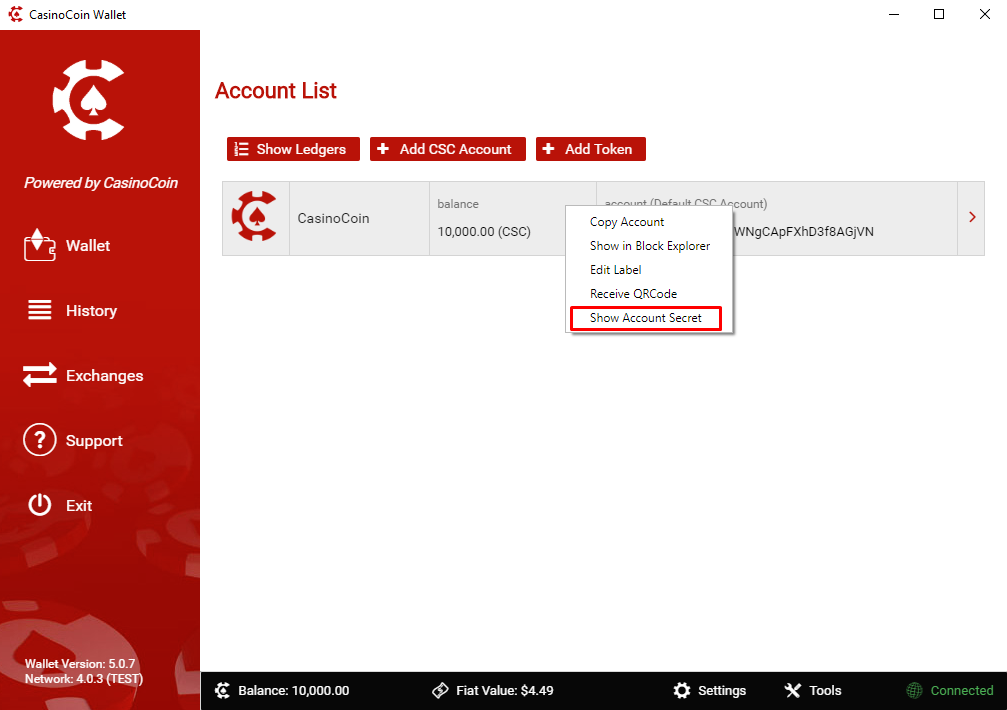 2. Enter your current wallet password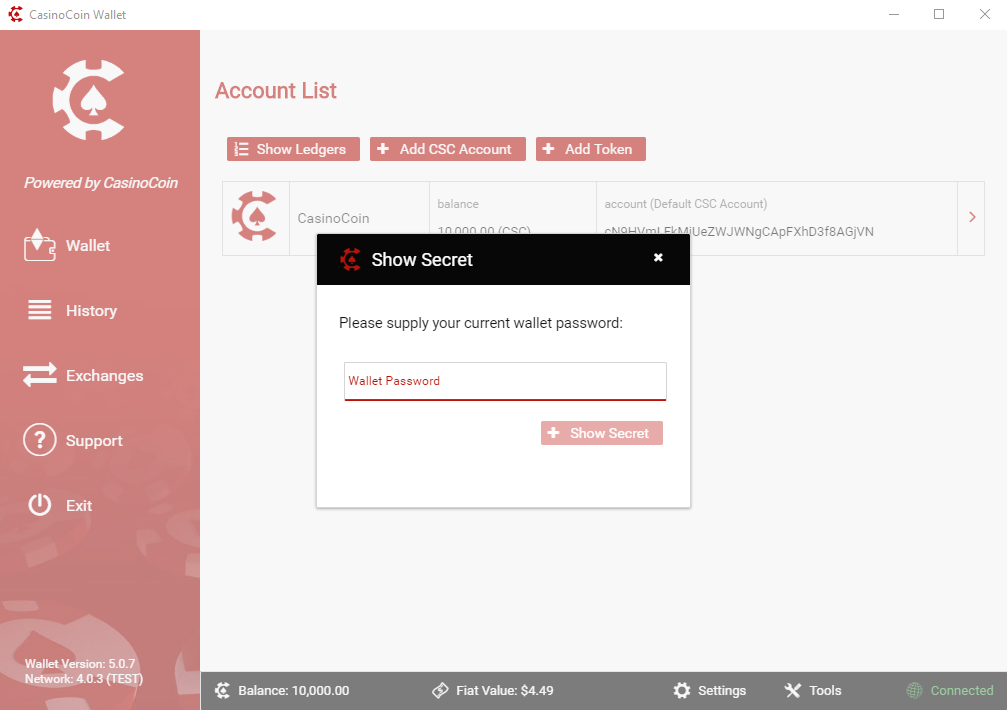 3. If the correct password was entered, the secret will be shown.